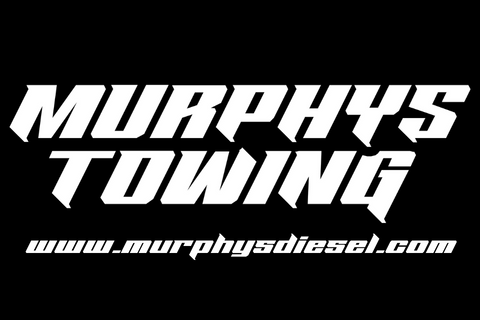 Company Description
LOCATIONS:
Ash Fork, AZ
Flagstaff, AZ
Holbrook, AZ

SERVICES:
-24/7 Towing
-24/7 Emergency Roadside Repair
-Off-Road Recovery
-Forced Regens
-Injector Cut-Outs
***ASE Certified***
***Axle Surgeon Certified***
***TEXA Tool Diagnostic Equipment***

Murphys Towing provides fast, friendly, and reliable towing. We provide prompt lockout service, jump starts, tire changes, and professional and courteous roadside assistance.
Murphys Towing has three Arizona locations in Ash Fork, Flagstaff, and Holbrook. We address all auto and truck issues, from repairing your vehicle's brakes to straightening the entire frame of your vehicle. For the sake of your vehicle and your safety, call us if you face any car and truck-related issues. We are an ASE (Automotive Service Excellence) Certified shop for all automobiles, medium, and heavy-duty trucks!
Categories
Brakes / Clutches

Other Specialized Services

Other Specialized Services

Specialized Hauling

Tires / Tire Services

Towing Services

Towing Services
Heavy Towing
Off-Road Recovery

Truck Repair
To Top